Singer : Manna Dey
Music Director : Sudhin Dasgupta
Lyricist :
Movie : Aranya (1971)


Dinor Puhor is considered a masterpiece a strong lyrics of metaphoric description of dark side of human characters. The slow pace music fits perfectly to the voice veteran singer Manna Dey.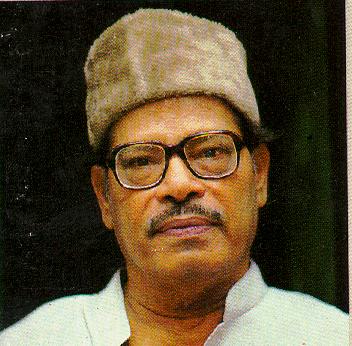 Mana Dey




Dinor puhor rongsongiya,
Bhaal manuhor xong
Raatir andhaar gomgomiya,
Soor mataalor rong..

Raati kola, haabi kola,
kola goom xhaap,
Taatkoiyu kola jaaroni...
Maaj nixaar paat.
Moi modaahi thaaku haahi
Naai mur khong...
Raatir andhaar gomgomiya
Soor mataalor rong..

Sooraang beha kori deha
Nimaj kore ji..
Bhaati khaanat raati xumai
aabeg bhure xhi...

Naari dekhi maa bulu
Dinot duwai xhir..
Aranyat raatir jhilit..
Bolaatkari beer..
Mukolit ji dekha bapu
sab bhaonaar song...

Dinor puhor rongsongiya
Bhaal manuhor xhong
Raatir andhaar gomgomiya
Soor mataalor rong..






*** 'X' stands for assamese phonetic letter whose pronounciation is in between 'H' and 'KH'.



You can discuss or post any queries this forum.

Find some more pictures of Assam in this Gallery.