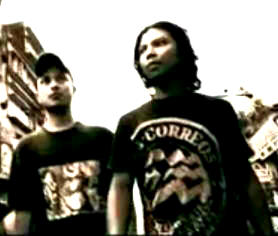 Swatantra



Swatantra plays a distinctly different type of music, which is previously unheard in the landscape of Assamese music. Clarity is one of the hallmarks of Swatantra's signature sound. The expressions rise and fall seamlessly and the music remains lucid throughout. While the keyboards, synthesizers and percussions lend a definitive new-age flair to the music, the melodies are conspicuously Assamese. Lyrically and thematically, the songs echo the hopes and dreams as well as the frustrations of today's people.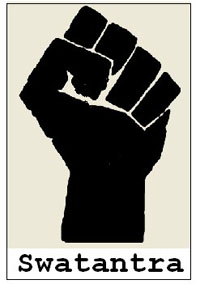 The Logo of the Band



Recently, Swatantra has released their debut video single Ubhoti Naahu Ghuri, which is being broadcasted on the leading TV channels in Assam. The band's eponymous debut album Swatantra is slated for release around mid-January, 2011.

The title song Swatantra speaks about unbridled freedom - freedom from all cares and worries of life. Notun Dinor Xurobhi is all about hope - hope despite the ominous face of our present political and socio-economic realities. Ubhoti Naahu Ghuri echoes the aspirations of some of today's youth - their flight for glory. With Aakaaxi Osinaaki, the band journeys into the realms of extra-terrestrial escapism - this is a light-hearted song about aliens and UFOs - but intensely experimental. Mukoli Mon Mukto Aakaax is yet another light-hearted track - the song is about reclaiming the teenage dreams during adulthood. The song 30.10.2008 has the Guwahati blasts (30.10.2008) as the central thought. Aeti Prarthona is a prayer for the common man. Finally, Riturey Xur speaks about the change of seasons and is an experiment with the most popular Assamese folk instruments - Dhul, Pepa and Gogona.



The debut video - Ubhoti Naahu Ghuri



The album has been Produced by Chiranjeev Kalita and Manoj Borah for Swatantra Music Productions. Recording for the album has been conducted at Elson Studios, Chennai and Noisegate Studios, Guwahati, and mixed by Bob Phukan at Aura Studios, Chennai. All of the tracks have been mastered by Andy Bartow at Blackdog Mastering Studios, Tampa, FL, USA. The video for the song Ubhoti Naahu Ghuri has been Produced and Directed by Kashyap Das.


The Team


Music: Chiranjeev Kalita
Lyrics: Manoj Borah
Pallab Phukan: Vocals, Guitars
Chiranjeev Kalita: Guitars, Keyboards and Drums/Synthesizers Programming
Prasanta Das: Bass

The songs of the Swatantra can be listened to in their website Swatantramusic.com.

Swatantra is a very promising band with talents from Assam. We wish success of the band ih their first release and in future.





We are pleased to feature any new talents from Assam. Please drop a mail to admin@onlinesivasagar.com or onlinesivasagar@gmail.com if you know of any new talents with the details.



You can discuss or post any queries this forum.

Find some more pictures of Assam in this Gallery.