"Ramdhenu" creates a Rainbow of hope under the umbrella of veteran Director Munin Barua and carries the 75 years old Assamese movie industry to a new horizon. The film lives upto the great expectations and wait of the Assamese viewers and break the ice after a long break. The film is now all set to hit gold in the Box Office.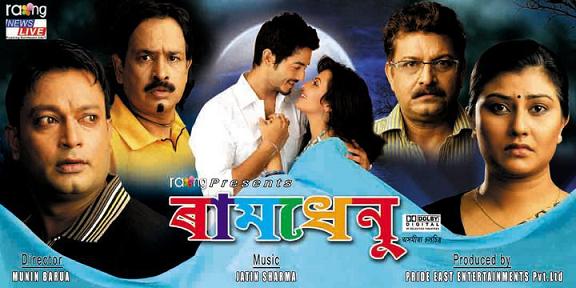 Ramdhenu - The Movie Banner


2011's first Assamese film 'Ramdhenu' got released on February 4 to rousing receptions in theatre halls of Guwahati and all major cities and towns of Assam. The much anticipated film produced by News Live's Rang channel is directed by the much experienced and veteran director of Assamese cinema, Munin Barua. Munin Barua's Barud, Hiya Diya Niya, Kanydan, etc are all time highest grossing movies of Assamese Box Office.

The star cast of Ramdhenu also includes some of the most famous actors of Assamese Film world. The multi starer casts Bishnu Kharghoria, Tapan Das, Bidyut Chakraborty, Satya Das, Utpal Das, Jayanta Bhagawati, Jowan Dutta, Sujit Sharma, Prastuti Parasar, Nishita Goswami, Pakija Begam, Pabitra Bora, Abotosh Bhuyan, Rajkumar Thakur, Jayanta deka, Parthasarathi Mahanta, Rajesh Bhuyan, Rajiblal Barua, Diganta Hazarika, Mitali Sharma, Joli Laskar, Dhrubajoti Nath, Minni Phukan, and Ranju Bora.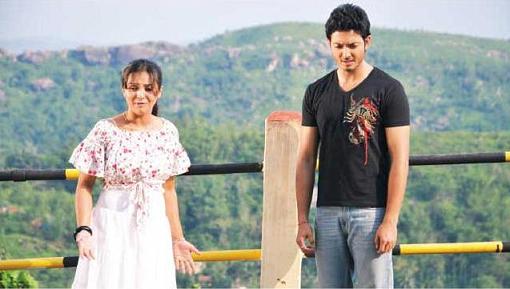 A scene from Ramdhenu


Director Munin Barua didn't leave any area open for arguments. After the star casting, he took a real care of the music. Mumbai based Jatin Sarma (moina) is the music director in this film. This is his first assamese film on which he is giving music. Song of Ramdhenu is written by noted assamese lyricst Diganta Bharati and Ebson. All song are sung by all most all the noted singers of assam and some Bollywood singer , i.e Zubeen Garg, Angarag Mahanta, Sunidhi Chouhan, Shreya Ghosal, Dikshu, Raj jyoti Konwar, Jublee, Rupjyoti.

Ramdhenu's story, script and dialogues are written by Director Munin Barua himslef, like most of his previous movies.

The film takes a contemporary look at life in the city. 'Ramdhenu' interweaves the lives and stories of numerous characters scattered across the city. The stunning ensemble of artistes makes the most of Munin Barua's unconventional script. Besides being dramatic, it has dark and subtle sense of humor. Characters undergoes dramatic changes from being the good natured men and women to being unsympathetic and annoying opportunists.

The script is really gripping and keep audiences engaged for the full length of the movie. Full marks to Munin Barua for this. Ramdhenu is a story of a filthy rich Tapan Das and his two children Nishita and Ranjeev. It is also a story of lower middle-class Utpal Das, with his fresh handsome look and others like Bidyut Chakraborty, Jatin Bora, Prostuti Parasar, Jayanta Das, etc. It depicts individual stories of human betrayal which take a new turn when they meet up each other in the rented dwelling. The story makes viewers weep, laugh and drains out every human emotions. The scenic beauty of all of its songs pictured in the back waters of Kerela adds more flavour to the movie.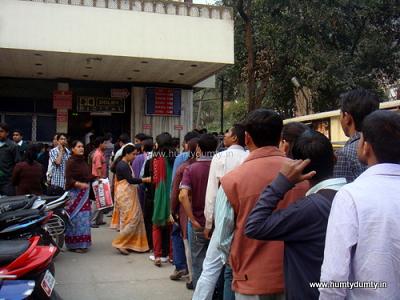 Long Queue for the Ramdhenu Tickets in Guwahati (Courtesy : humtydumty.in)


Munin Barua's Ramdhenu after his five year break since "Dinbabandhu" brings real joy to the Assamese movie industry and its audiences. The movie is a complete commercial package and has won the hearts of everyone. The catchy tunes have aso helped in connecting to the film in a big way.

Ramdhenu was released on 4th of February among great crowd and expectations. It didn't turn down anyone and seeing continuous flow of crowds into the cinema halls. Even after ten days of its release, the movie broke all commercial records of Assamese box office. The movie is now all set to create a new milestone in the Assamese Film Industry.

You can discuss or post any queries this forum.

Find some more pictures of Assam in this Gallery.



To publish anything related to Assam and Assamese, please drop a mail to admin@onlinesivasagar.com or onlinesivasagar@gmail.com with all the details