Two Assamese films to be screened in the prestigious Nehru Centre, London on the occassion of Independence day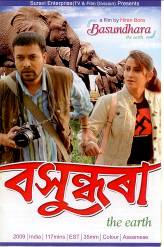 Basundhara


During celebration of India's 64th independence, 2010, two award winning Assamese films will be screened at the prestigious Nehru Centre in London. The Nehru Centre strives to foster a cultural dialogue between India and the United Kingdom. It is administered by the Indian Council for Cultural Relations, an autonomous organisation of the Ministry of External Affairs.

The two movies honoured with this screening are:

"Baxundhara - The Earth", written and directed by Hiren Bora, on 13 August, 2010.

Jahnu Barua's Kuhkhal (1998) - The great martyr of Assam, on 27 August, 2010.

Another honour to Assam is that Voice of India, Debojit Saha from Assam, will also perform in the same occassion on 20 August, 2010.





You can provide your comments in this forum.