Best viewed @ 1024x768 resolution
Lakshminath Bezbaruah is considered to be one of the greatest and influential author of Assamese Literature.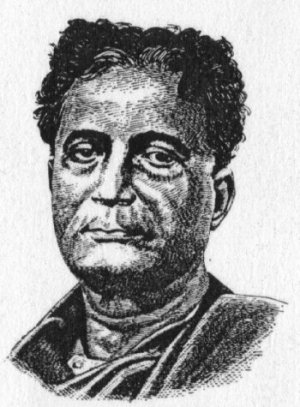 Lakshminath Bezbaruah







Lakshminath Bezbaruah who pioneered the modern Assamese literature occupies a very high position in the field of Indian letters. He has been honoured by the Sahitya Academi as one of the makers of modern Indian Literature. Born in 1868 in a well-known family of Assam, he had his early education at Sibsagar and his higher education at Calcutta. He married a niece of the Poet Tagore, an unusual inter-provincial alliance at that time. Although he had to be often away from Assam for long periods, he kept himself in close touch with events in his homeland, Assam.

A many-sided personality- journalist, lecturer, poet and more especially writer- Lakshminath Bezbaruah set a high literary standard through the monthly periodical magazine "Banhi" which he edited and published. A versaltile writer, his works incluide plays, stories, poems, humorous sketches and works of literary criticism. Assam's first movie 'Joymoti' was made based on one of his play. It was perhaps in his plats that he found his best literary expression. His poem "O'mor Apunar Dexh" is among the best known songs of Assam and it is considered to be Assam's 'Jaatiyo Sangeet'. Also his collection of traditional stories 'Burhi aair xhaadhu' is supposed to be Assam's most popular story book till date. His autobigraphy "Mur Jiwon Xuworon" is considered to be the pioneer in this genre. Into Assam's literary tradition he breathed new life, and he areated new horizons. Honours sought him out in his later life.

In 1921, he presided over the All-Assam Students' Conference at Guahati. Two years later he was honoured as "Rasraj" for his humorous writings. He presided over the Guahati session of the Assam SahityaSabha in 1924. His role in the Vaishnavite religious revival in Assam was recognised when in 1933 he was invited to deliver a series of lectures on the subject at Baroda. He passed away in his seventieth year, only a few months after he went back to live in Assam permanently. Lakshminath Bezbaruah was not only a literary figure of outstanding eminence but a distinguished leader of modern Assam.

You can discuss more about Lakshminath Bezbaruah in this forums.






Copyright © 2007-2010 onlinesivasagar.com(Abhijit Borah)