Best viewed @ 1024x768 resolution(IE7,FF)
ONGC Sivasagar and Nazira

Oil and Natural Gas Corporation, ONGC, started it's operation in Assam in post independence days in early 1960s. It found new oil Basin in Sibsagar, Assam. Since then ONGC and oil has been an integral part of Sivasagar's growing economy. The ONGC's contributions to the development of the region is significant.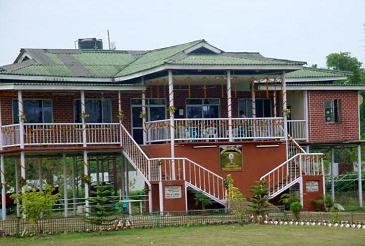 A Club House in ONGC
ONGC Nazira:

Currently the regional Head office of ONGC is situated in Nazira. Nazira town is approx. 15 kilometers east from Sivasgar ( Sibsagar ) town.The residential ongc colony of Nazira is situated on the banks of the river Dikhow. It provides all modern amenities, very good educational institutes to the residents of the colony. The colony has a Kendriya Vidyalaya.


ONGC Colony of Sivasagar:

The ONGC colony of Sivasagar is situated in the heart of the town. It is adjacent to market place like station chariali, and also close to residential area like Amulapatty, Ganakpatty. Kendriya Vidyalaya, Sivasagar is situated inside Sivasagar ongc colony.





Oil fields around Sivasagar:

The oil and gas fields are situated around Sibsagar town. There are many fields located in Lakowa, Geleki, Gaurisagar, Nazira. The oild fields are scattered around the districts mostly in village areas. The flame of the gas-fire will easily indicate oil and gas field near by at night. This is an another human touch added to the natural beauty of a silent village.

Official Website of ONGC

You can discuss or query more about ONGC Sivasagar and Nazira in this forum.