Best viewed @ 1024x768 resolution(IE7,FF)
With the discovery of tea plants in the wild by Robert Bruce in early 19th century, the tea industry has never looked back. Tea has given a new face to Assam whether to it's culture or to it's economy.
| | |
| --- | --- |
| Tea gardens - Naga hill in the background | Tea gardens as seen from the highway |


Maniram Dewan, who belonged to Ahom royal family and also a known freedom fighter, was the first Assamese tea planter. He planted tea in various parts of Assam led by Robert Bruce in 1823. After that British took initiatives tea was planted all over Assam and many tea gardens were established. Many workers from various part of India like Bihar, Orissa were imported to Assam. Slowly Assam grew as the highest tea producting state in the world. Assam still continues to be the highest producer of tea sharing more than 50% of India's total prodcution.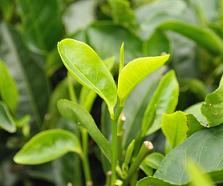 Tea Leaves



There are lots of modernizations happened to the tea industry in 20th century and India companies like Tata, Birla entered the industry when British left India. But the workers brought to Assam from outside remained there and they became integral part of Assamese culture and society.

Tea gardens not only produces economy but also it adds the scenic beauty. The beautiful tea gardens on the both side of the highways in Assam is really very attractive. Specially in upper Assam in districts like Dibrugarh, Sivasagar, where most number of tea gardens are running currently, provides a very beautiful landscape.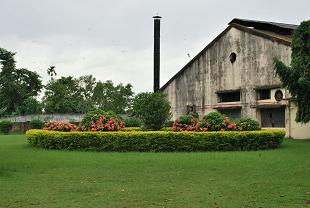 Tea Factory - Manjushree Tea Estate, Sivasagar

The tea plants are kept short by only two-three feet by regular cutting. This increases the trunks of the tree and so the leaves. Optimum amount of shadow is provided to the tea plants by planting big trees. This is why always the tea gardens look like lines of trees over a green carpet!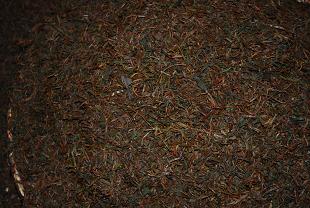 Tea leaves in the making

The processing of tea is a complex system. The new leaves of the tree are plucked manually by workers and then sent to the factory for processing. In the factory, the tea is dried, ground and then burnt in furnace to make the raw the tea. It is then purified and seperated to various qualities according to the size and colors.


| | |
| --- | --- |
| Roller machine inside a factory | Grinder and filter in a factory |


You can discuss more about Assam and teas in this forum.